"Bigger Dreams, Bolder Daihatsu" ~Daihatsu to exhibit a unique and diverse lineup of eight vehicles at Tokyo Auto Salon 2023~
Dec. 23, 2022
Daihatsu Motor Co., Ltd.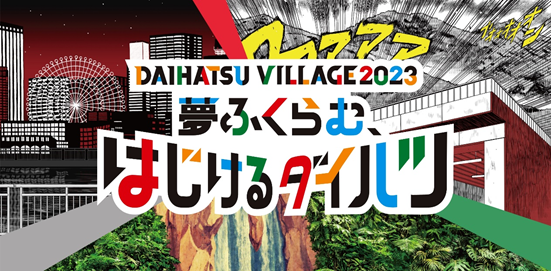 Daihatsu Motor Co., Ltd. (hereinafter "Daihatsu") announced today that it will be showcasing its vehicles at the Tokyo Auto Salon 2023, to be held at Makuhari Messe (Mihama-ku, Chiba City, Chiba Prefecture) from Friday, January 13 to Sunday, January 15, 2023, and at the Osaka Auto Messe 2023, to be held at INTEX Osaka (Suminoe-ku, Osaka City, Osaka Prefecture) from Friday, February 10 to Sunday, February 12, 2023. There will be five customized cars, two production cars with accessories, and the Copen that was used in Rally Japan 2022.
Under the theme of "DAIHATSU VILLAGE2023 Bigger Dreams, Bolder Daihatsu," the individuality of each car will be emphasized through customization and booth design, and by utilizing online content, visitors will be able to experience the fun that cars can bring to the world.

Daihatsu will exhibit the "ATRAI WILDRANGER," a customized version of the base model with a boat loaded on the roof to allow drivers to go further into the field based on the concept of a "mobile exploration base," in addition to the ease of handling of the base model, the "HIJET TRUCK JUMBO EXTEND & COPEN CLUB SPORTS," a combination of a support car and a race car with a mini vehicle for easy participation in motorsports events, and the "TANTO CUSTOM RED/BLACK," a more exciting and powerful style that goes back to the basics of customization.

The special website will provide information on the vehicles to be exhibited as well as other content such as vehicle introductions by popular YouTubers and reports on the Daihatsu Booth for those unable to attend to enjoy the exhibits.
<Tokyo Auto Salon 2023/Osaka Auto Messe 2023 Special Website Information>
 * Contents and details will be updated as needed.
Exhibition vehicle
<Exterior>
Vehicle name
Type
HIJET TRUCK JUMBO EXTEND
Custom Car
COPEN CLUBSPORTS
Custom Car
ATRAI WILDRANGER
Custom Car
TANTO CUSTOM RED/BLACK
Custom Car
TANTO FUN CROSS
Custom Car
MOVE CANBUS THEORY BITTER+
Production car (equipped
with accessories)
TAFT DARK CHROME VENTURE
Production car (equipped
with accessories)
DAIHATSU COPEN GR SPORT
Rally car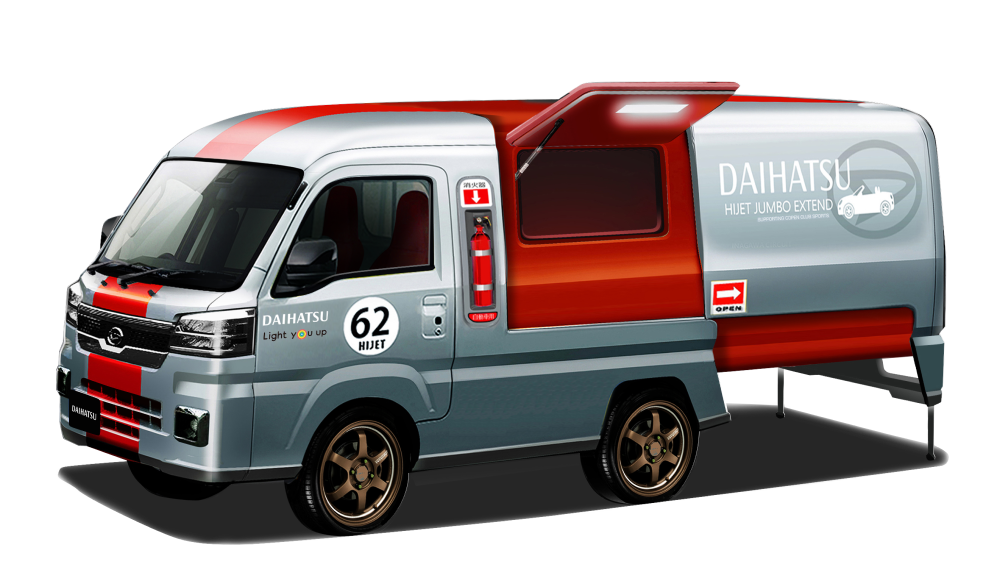 【HIJET TRUCK JUMBO EXTEND】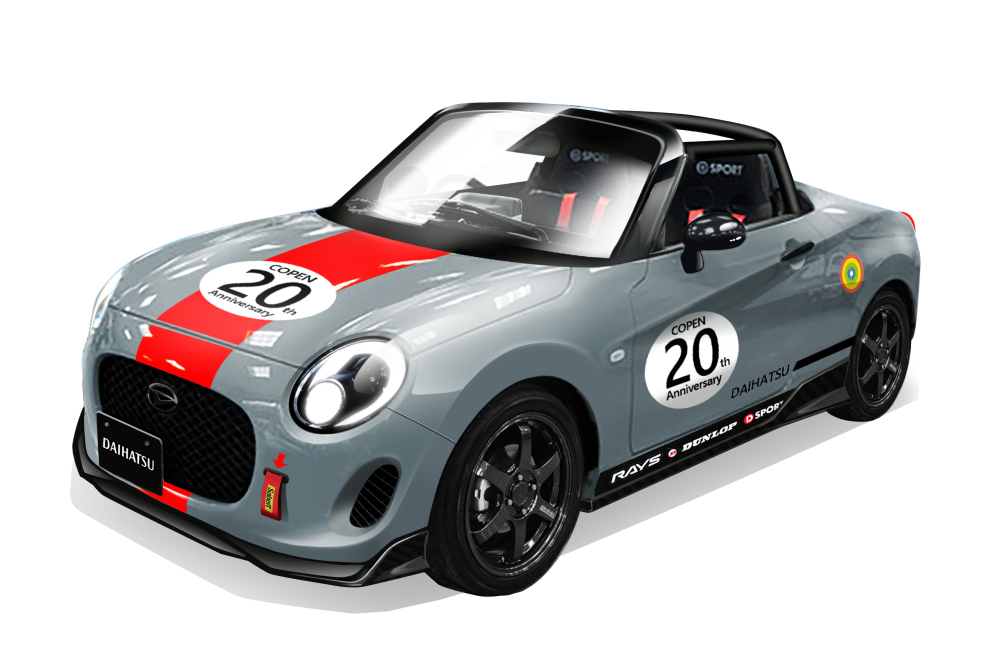 【COPEN CLUBSPORTS】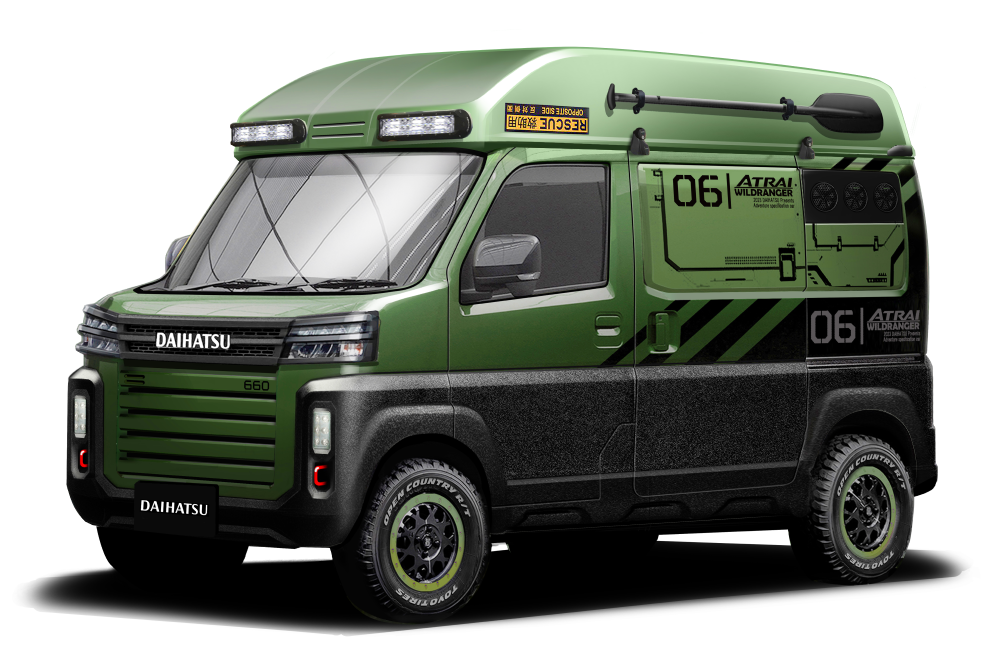 【ATRAI WILDRANGER】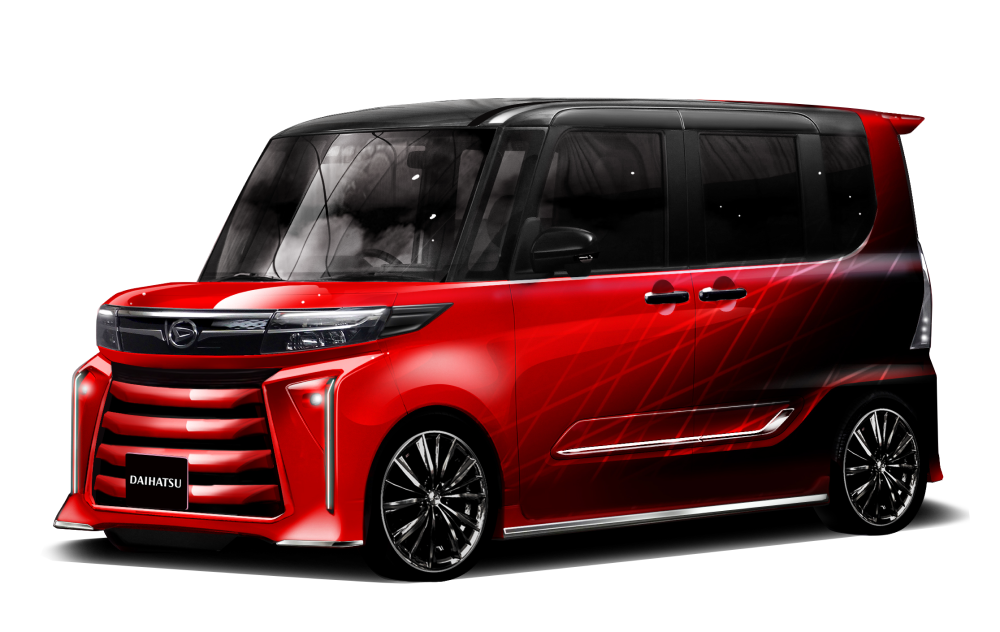 【TANTO CUSTOM RED/BLACK】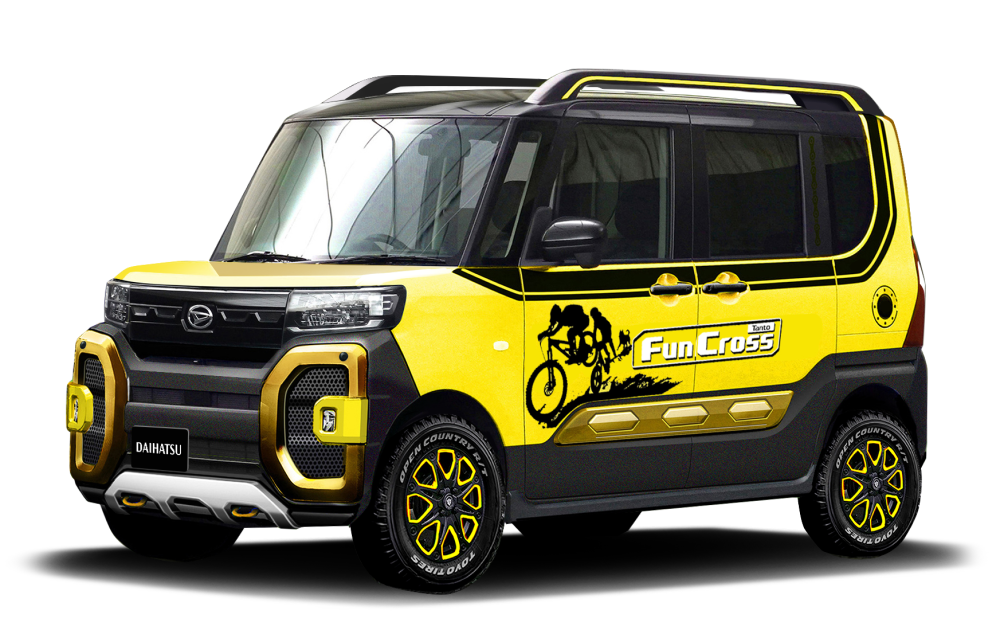 【TANTO FUN CROSS】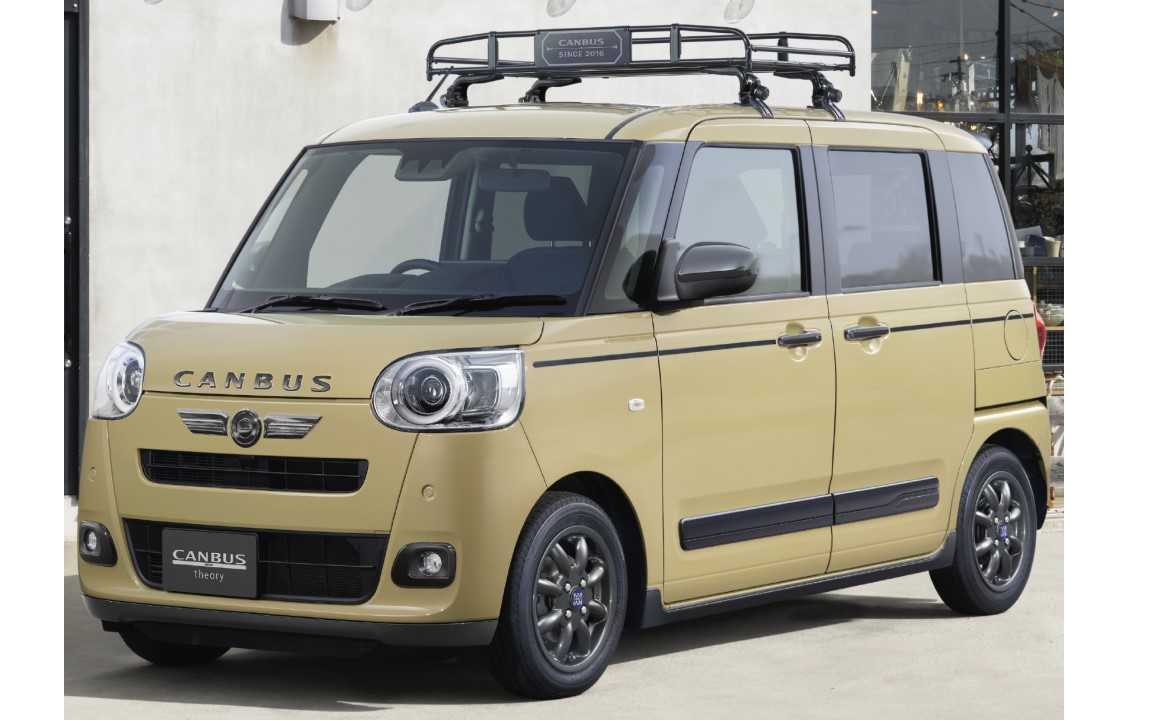 【MOVE CANBUS THEORY BITTER+】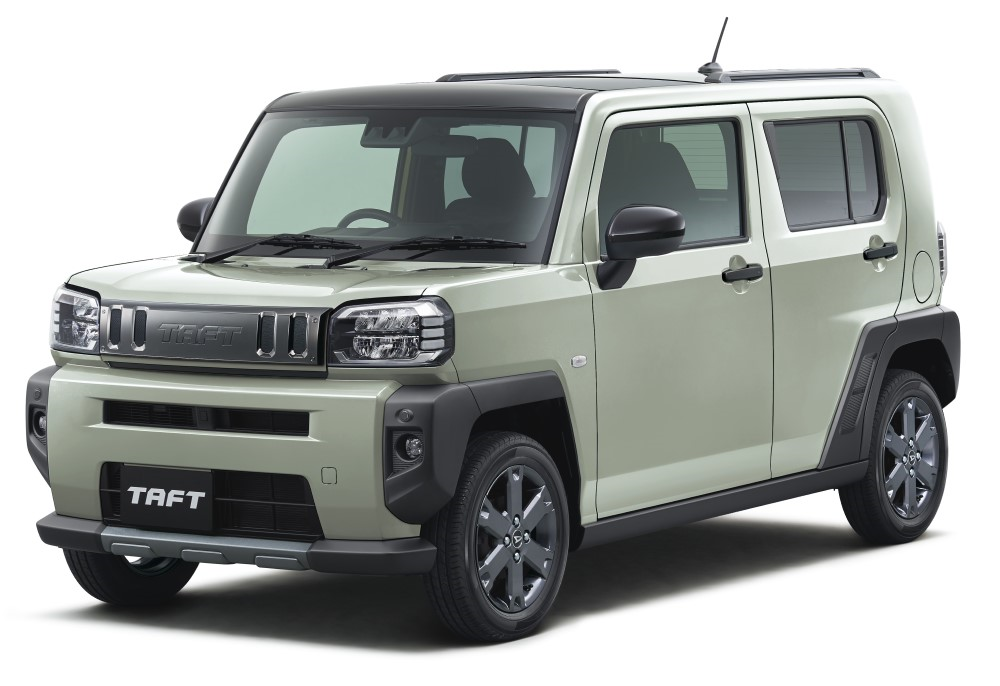 【TAFT DARK CHROME VENTURE】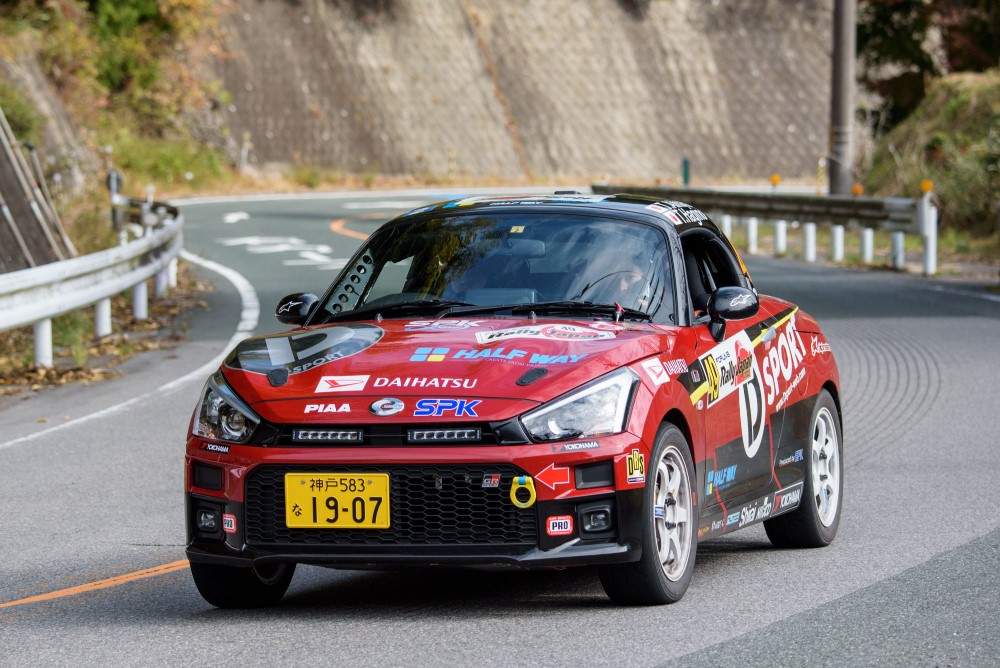 【DAIHATSU COPEN GR SPORT】