Daihatsu Officially Launches Goissho Shared Nursing Care Transportation Service in Mitoyo City, Kagawa Prefecture
Jun. 06, 2022
Daihatsu Motor Co., Ltd.
Daihatsu Motor Co., Ltd (hereinafter "Daihatsu") has started providing its "Goissho" shared nursing care transportation service to the Mitoyo City Council of Social Welfare (hereinafter "City Council"). The City Council will officially begin operation of shared transportation services using this system on June 6, 2022.

In October 2019, Daihatsu signed a partnership agreement with Mitutoyo City and began exploring initiatives aiming for the regional consolidation of pick-up and delivery services that had previously been conducted individually at each facility. In November 2020, Daihatsu conducted a demonstration project in collaboration with the City Council to verify the benefits of a shared transportation service. After final confirmation of the operation system through pre-operation that began in November 2021, it was decided to officially launch the system after coordination amongst the parties concerned.

The service that will begin operation will be operated by the City Council, which will consolidate the independent transportation services provided by each day care facility and outsource the shared transportation services to a local cab company.

This is the first time that Daihatsu will provide the Goissho Shared Nursing Care Transportation Service. It is planned to be launched to municipalities throughout Japan going forward.

Going forward, Daihatsu will continue to work on both MONODUKURI and KOTODUKURI to realize a mobility society that enriches the lives of customers under the Group slogan of "Light you up."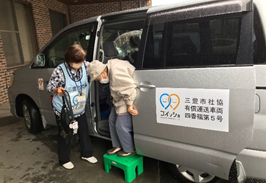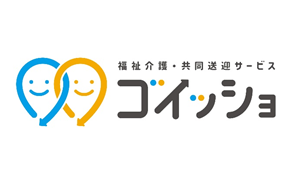 Website
Dedicated contact for inquiries regarding Goissho
TEL: 072-747-2193 / E-mail: goissho@dk.daihatsu.co.jp
Hours: Monday through Friday 9:00-12:00 and 13:00-17:00
(Excluding national holidays and Daihatsu's designated holidays such as Golden Week, summer and New Year vacations)