Products & Technology
News release
NEW

Jun. 21, 2000
Participation in Auto China 2000
Jun. 21, 2000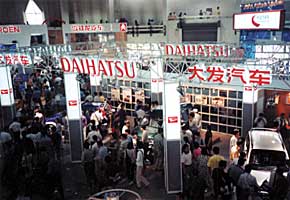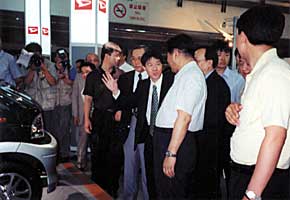 The Daihatsu booth was a busy place at Auto China 2000, held from 6th to 12th June at the China International Exhibition Center. The company operated a 200-m2 booth that featured display of an NCX-2 concept car, Terios and Move, as well as a panel display and video presentation promoting Daihatsu's advanced technology as a compact car specialist.
Around 20,000 people visited the Daihatsu booth. A number of government officials also dropped by, as did 450 members of the media, including staff members from six television stations.
The Terios attracted keen attention, thank to its 4WD capabilities and fresh styling. People also praised the NCX-2 for its roomy interior and seat configuration versatility.